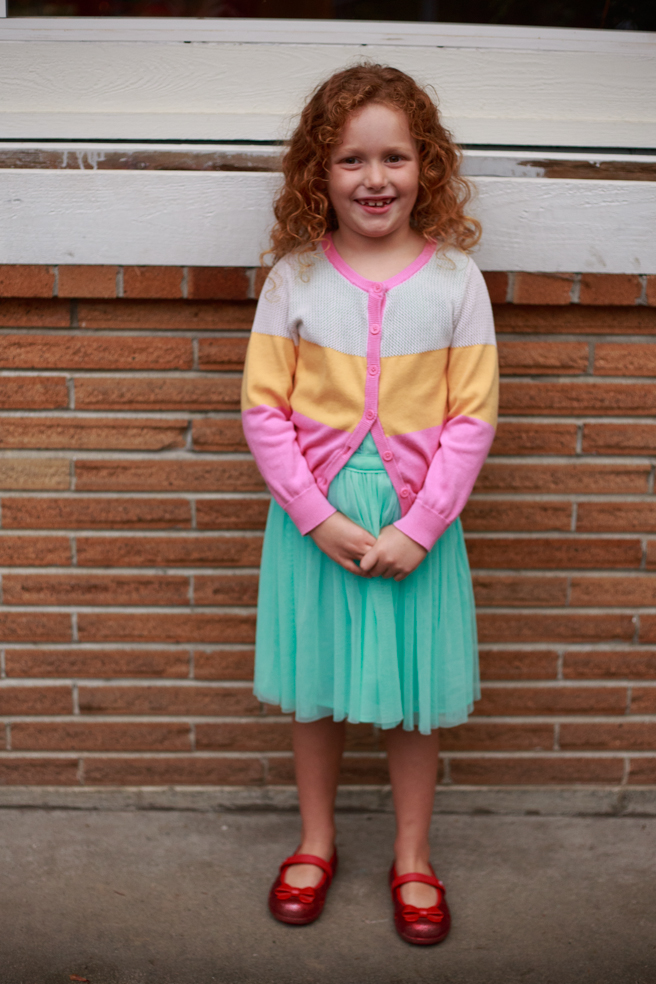 We made it through the first week of First Grade for Maggie and it's been mostly all super great and wonderful things, with a few poo-poo comments about how long school feels, but overall a great experience so far. Truthfully, I wasn't sure what to expect with it all, we're at a new school that is seriously gigantic, the number of students that attend make me go cross-eyed. No matter how many years I taught, or how many years I went to school on my own, I still couldn't decide if I was feeling thrilled or afraid of the new adventure.
Today, the first Friday of the year, Maggie's teacher marched out of the school with her students trailing behind her like little ducks and came directly towards me.  She obviously wanted to talk to me and I quickly ran through the list of things that perhaps I hadn't turned in or filled out correctly. Worrying that something had happened to Maggie that needed a Private Conversation. Instead, she leaned close and asked me if I was related to someone who used to be an administrator with the same last name.
Ha, ha!!
My grandpa was a middle school vice-principal decades ago in the same distract and she remembered my Grandpa from when she was a middle schooler and he was her principal.  And now she's teaching his great-granddaughter!!
I have no doubt that wherever my grandma is, she's laughing and holding Maggie's heartstrings close….because she'd be sitting right next to my grandpa if she could as he pulls out the dusty old year books to see a picture of Maggie's teacher and see what he can remember.
For what it's worth, I boast quite a bit about my roots running deep in Anacortes, but sometimes I forget that they're also planted here in the 'ole 425.